Web Marketing Blitz offers a wide variety of web design services throughout Wisconsin and nationwide from basic blog installations to custom built websites.  Whether you may need a website, blog, hosting, site updates, added functionality or maintenance- Web Marketing Blitz can handle everything for you!
We understand that creating a website can be very intimidating and with so much information out there to learn from it can become overwhelming!
Here at Web Marketing Blitz we have arranged a multitude of web development and maintenance services to suit your business needs and get started bringing traffic to your website.  Unlike some web design firms we focus not only on the creative design techniques but also on internet marketing concepts when designing or re-designing websites so that the website gets the traffic and results it deserves to bring it above and beyond its competitors.
Contact Us Today For More Information on Our Web Design Services!
Web Design Packages:

Features

Small Business

Business

Pages

5 pages (home, about us, contact us, 2 product/services pages)

10 Pages (home, about us, contact us, 7 other pages)


Contact Form

XML Sitemap

Robots.txt Setup

Your Logo

Custom Header

Choose From Variety Premium Themes

Theme Customized To Fit Your Business

Needs

(color, graphics, style, ect)

Graphics/Pictures

Traffic Tracking Software

Domain Name (1st year registration)


Keyword Research

Competitive Analysis

On-Site Optimization

Search Engine Submissions

Spider Friendly Navigation

Local Search Engine Listings
Compare Prices / Fees

Small Business

Business


Set Up Fee

Starting At $799

Starting At $999

Basic Monthly Maintenance
–Website updated on bi-weekly basis (up to 5 hours per month) updates include prices, products, content, pictures, announcements, ect


$175/mo




$175/mo



Premium Monthly Maintenance
–Website content, prices, products, pictures, announcements updated whenever needed (maximum of 15 hours)


$475/mo




$475/mo




Major changes to website in Future (layout, features, functionality, themes, ect)

Check out our website re-design page for more info

$60/hr

$45/hr

$60/hr

$45/hr

Get Started Today!

Contact Us

Contact Us
*The yearly discounted rate for maintenance must be paid up front.
**We will work with you on the design of your site!  We mainly use WordPress for our website content management system (CMS), because it is very search engine and user friendly and allows for website functionality extensions (such as polls, forms, video and more) For many of the premium themes available we are able to customize them to fit the design and functionality that you want for your business website.  However, if you wish to build your website from the ground up and want a custom made website just contact us for a quote!
Looking For A E-Commerce Website?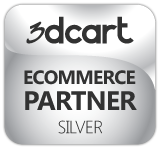 We have partnered with 3dcart to help you sell your products online with your own customized e-commerce store with integrated shopping cart!
We offer a variety of e-commerce design packages and add-ons at an affordable price.
Contact Us For A Custom E-Commerce Quote
Want A Custom Built Theme For Your Website?
Websites built from the ground up vary in pricing depending on the design and functionality of the website.
Custom Built 5 Page Websites Start At $1800
Custom Built 10 Page Websites Start At $2700
Contact Us For A Custom Theme Website Quote
Looking For A Blog For Your Website?
We Also Offer WordPress Blog Installation!
Need a business branding blog to showcase your products and services? Or you looking for a fun way to keep your clients informed about your businesses activities and current announcements?
We will install your business blog for you and host it if needed!
WordPress Blog Packages:
| | | |
| --- | --- | --- |
| Whats Included | Simple Blog | Customized Blog |
| WordPress Blog Install | | |
| Basic Plugins Installed | | |
| Domain Name (1st year registration if needed) | | |
| Free WordPress Theme Installed | | |
| Premium WordPress Theme Installed | | |
| Theme customized (style, color, layout) | | |
| Custom Header Graphic w/ Business Logo | | |
| Keyword Research | | |
| Blog SEO Optimized | | |
Compare Prices / Fees

Simple Blog


Customized Blog

Set Up Fee             

$300

Starting At $499

Basic Monthly Maintenance

(new blog post bi-weekly, you provide the content to post)

$49/mo

$49/mo


Premium Monthly Maintenance

(new blog post every week and whenever your businesses has an announcement, you provide content to post)

$99/mo

$99/mo

Get Started Today!

Contact Us
Contact Us